What is gender bias?
Gender bias in general can be interpreted as a form of action or behavior that prioritizes one gender over another. What is meant by gender is the nature of men and women that are formed socially and culturally.
Did you know that gender bias can occur consciously or subconsciously. What are some examples?
Women are considered incapable of being leaders in a company

Men are not allowed to do household chores because they will look weak

There is a certain gender preference in a job advertisement

Not involving women's participation in a survey because women's responses are not considered as valid information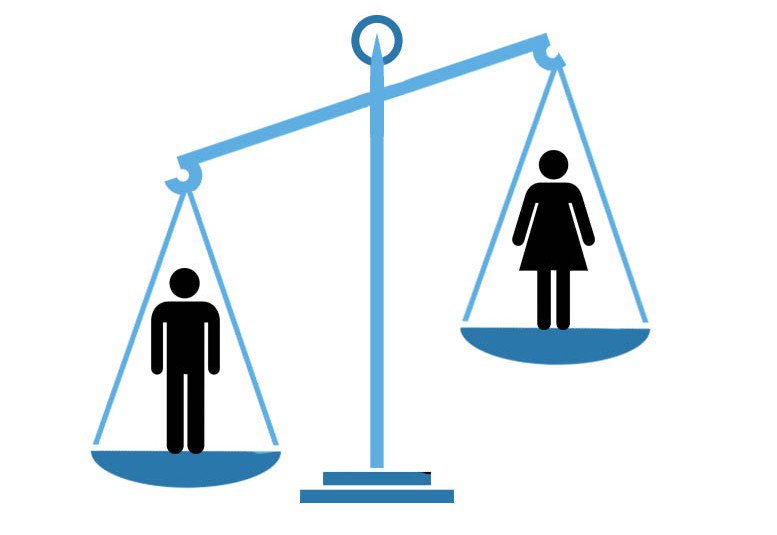 Gender bias in healthcare
Gender bias in the health sector is often highlighted by the unequal treatment of men and women as health subjects. 
As a health subject, women are left out of many disease-related studies. Men are still the favorite research subjects in the fields of health and medicine.
A recent study in November 2020 in the United States found that several diseases that primarily affect women's health, such as anorexia and endometriosis, received little funding compared to other more male-affecting conditions. According to Lynn Enright, author of Vagina: A Re-Education, less than 2.5% of publicly funded research is put towards reproductive health even though it is estimated that 1 in 3 women will experience reproductive or gynaecological health problems. To put it into perspective, there is five times more research into erectile dysfunction (affecting only 19% of men) than into premenstrual syndrome, which affects 90% of women.
As patients, women often get different diagnoses from men even though they suffer from the same disease. A 2018 study in the United States found that doctors more often diagnosed illness in women as a result of mental health rather than physical health compared to men.
How about in Indonesia? What forms of gender bias exist in healthcare in Indonesia?
Education about reproductive health is mostly focused on women only

Pregnancy, birth and contraception are still considered as a woman's responsibility

Fertility problems are often considered a woman's problem

Talking about menstruation is still a taboo subject in society
Gender bias in medicine
New drugs, vaccines and medical devices must pass clinical trial stages in order to be sold to the general public. The results of clinical trials are based on efficacy, safety and the side effects that often occur in humans. Clinical trials begin with preclinical tests conducted on animals.
Clinical trials consist of four phases and are usually conducted on participants consisting of healthy people and sick people (phases I-III). Phase IV is a monitoring phase where the drug has been marketed and will be evaluated within a certain period of time based on user reports
Unfortunately, there is no set gender criteria in selecting participants for clinical trials, so this often leads to an inherent gender bias that causes problems in the future. What happens a lot of the time is that many drug manufacturers choose men as their clinical trial subjects. Men are considered as the best test samples because they have relatively stable physiological conditions.
For example: 
In America, women were only included as participants in clinical trials starting in 1993.

In fact, 8 out of 10 prescription medications have been withdrawn from the market from 1997 to 2000 due to negative side effects on women.

The latest is the effect of the Covid-19 vaccine on women's menstruation. Although there are many reports of complaints of changes in menstruation after the vaccine, there is only one study completed in relation to this.
Why are women rarely involved?
Studies of diseases and clinical trials mostly involve men because they are considered to have a stable physical condition. A man's hormonal cycle restarts each day. In contrast, women are considered to have many variables that are quite 'troublesome' in research, ranging from the effects of the menstrual cycle, to conditions during pregnancy and breastfeeding.
Because the male body is considered to have a more stable response to outside influences, healthcare and pharmaceutical companies hope that this will facilitate drawing conclusions from observations, research and clinical trials of treatment to bring their research and products to market faster. 
Why gender matters in healthcare and medicine?
Women and men have different physiological arrangements, so that the response of a man's body to a particular drug or disease can be different to a woman's body. Women make up half of the world's population, it's not justified that their health is ignored just because it's more 'difficult' to conduct research and studies on women. 
For the same disease, women and men can show different symptoms. An example of this is diagnosis of a heart disease. Many women experience misdiagnosis or a late diagnosis on their heart condition, usually seven to ten years later than men. This leads to the chronic disease to progress and become more severe by the time of diagnosis and treatment is received. This happens because women are less likely to get the "typical" symptoms of  a heart attack, "typical" being defined based on symptoms that appear in men.
The same goes for drug reactions. It is very important to conduct clinical testing and research equally for both men and women, so that side effects and symptoms that appear can be known thoroughly.
Consequences of gender bias in healthcare and medicine
In general, gender bias in healthcare and medicine is detrimental because it prevents people from getting proper health services and treatment.
The consequences of gender bias in healthcare and medicine are further elaborated as follows:
Knowledge Gap:

 Lack of research involving women's participation in the health sector results in a crucial knowledge gap. Health workers are less aware of a woman's health than a man's.

Inaccurate and/or late diagnosis:

Knowledge gaps due to gender bias can result in incorrect and delayed diagnoses which can be dangerous to women. 

Side effects of treatment:

Given that clinical trials mostly use male subjects, it is not uncommon for negative side effects of treatment to occur in women which were not previously discovered during clinical trials. As a result, women can be harmed by unwanted side effects of drugs.

Distrust of treatment recommendations:

If gender bias persists, there will be distrust in health care institutions, including treatment recommendations. This in the long term can have an impact on the decline in the level of treatment outcomes and health quality.
What we can do?
If you feel you are experiencing inappropriate health services due to gender bias, here are steps you can take:
Get a second or third opinion from another doctor

Consult a specialist or consultant

Seek doctor recommendations from other people who experience similar cases
As patients, we have the right to ask reasons for the recommendations made by our doctors or healthcare providers in determining the type of care and treatment.
Gender bias in the health sector is a serious problem that needs to be addressed in depth and in the long term. Hopefully in the future the parties involved will address the issue of gender bias in healthcare in Indonesia and provide long-term solutions to these problems.
More articles about healthcare & period poverty: